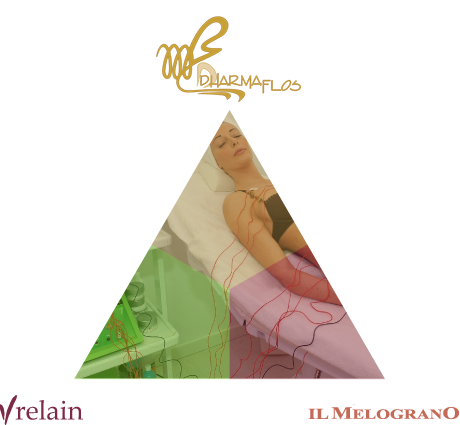 Naturopathic Bionatural Disciplines
DHARMAFLOS, VRELAIN and Il MELOGRANO form the perfect "trio" in the international market of naturopathy and bionatural disciplines, for preventive and curative treatment of health problems.

The prerogative of the trio is to be at the forefront in solving the aesthetic and health problems starting from the study of their causes to get the development of innovative therapies.

Equipments, natural cosmetic products, services, technologies, methods of work and professionalism are focused on the activity of our group.

The operators enrich their knowledge and skills through trainings and updatings that we periodically organize.

The trio is an international reality for the operators who, through Dharmaflos franchising centers, aim to practice the Naturopatic Bionatural Disciplines, based on external observation of the individuals, allowing even identify latent diseases about.